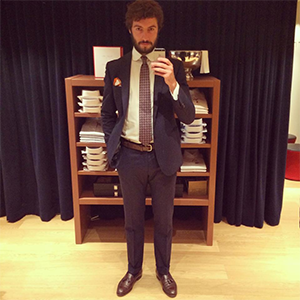 Masel – "The Italian Style Crafted in Italy with You"
Masel has been founded by Luca Masel in 2014,  while working in investment banking in Milan, with the objective of renewing a traditional menswear accessory.
Bespoke tailoring, Italian craftsmanship and top-end fabrics and materials are the three main core values embedded in each Masel tie.
From June 2014 Luca Masel is dedicating full time to his project, dedicating at the commercial development of the venture, and is at clients' disposal for any special requests or need of information regarding the products.
Thanks to distribution in selected bespoke menswear boutiques around the World,  Masel is establishing itself as the reference label for tailored and customisable ties.